News
BUSTED!: Kathy Griffin Finally BUSTED for Trump Picture
Weeks ago, Kathy Griffin had posed with a picture of our decapitated President in her hand. There was little to no outcry about it, the only coming from Republicans.
Now, the fired comedian has been interviewed by the Secret Service. The Independent Journal Review reports:
"Secret Service agents reportedly tracked down Griffin and interviewed her in person for more than an hour. Further, the investigation into the bloody head debacle remains open."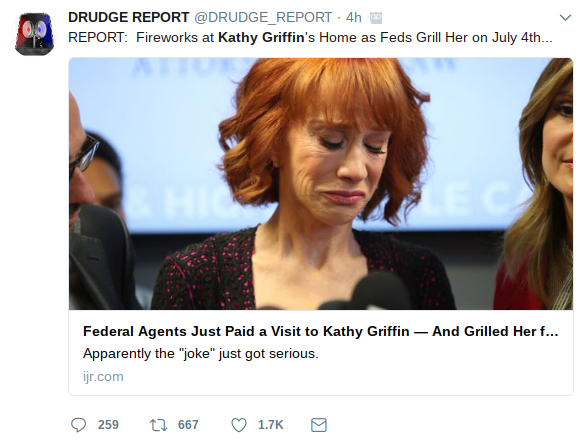 Kathy Griffin's attorney is claiming she was exercising the First Amendment. They say:
"When you look at everything in the media, all the times entertainers make videos or express themselves in other ways, you've never seen an entertainer, let alone a comedian, be subject to a criminal investigation."
According to Griffin's attorney, that the Hollywood big shots can do stuff like this. Like+Share if celebrities should be held accountable!